Great People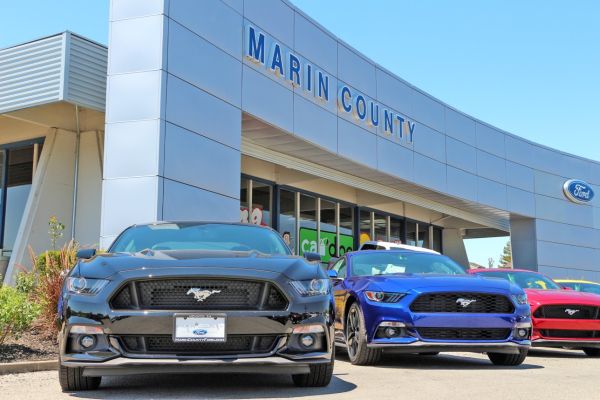 Making up the Marin County Ford Team, Novato CA
We take great care and pride in assembling nothing short of a top-notch team. Not only is each member of our team extremely knowledgeable about what they do, but they're also compassionate and helpful.
Our very diverse staff ensures there is always someone to answer your questions and someone you can relate to. There is also a good chance that you'll actually know the person you're working with - making what could be a potentially stressful situation that much easier.
A Part of the Novato, Marin County, CA Community
Marin County Ford can be found all over the community of Novato, CA the city our employees live, work and flourish. Our dealership spends countless hours in our community building relationships, we're not simply here working in Novato, we're making friends.
You might see us on the lot helping you with a used Ford, or at your son's baseball game. Our Service Center Master Technician who recently changed your oil, might bump into you at your favorite Novato grocery store.
Being an active member of our community is a top priority for Marin County Ford. If you have a non-profit organization or a community involvement program in the North San Francisco (SF) Bay area you would like to see Marin County Ford become a member of, please contact us. We would love to hear from you.